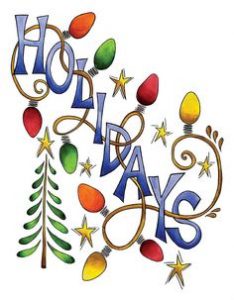 Holidays are a busy time, but still make an effort to encourage those around you to READ! Have the kids help read the recipes and measure the ingredients. Have your Teens help with Maps and road signs. Ask the Elders in the family to read or tell stories of the past.  You will be amazed what the kids remember when they are older when they are included .
Have a great holiday Season with the kids. Enjoy their activities, and include them in yours.
Reminder if your child is under 16 they must have a signed Internet Permission to access the computers. It must be signed by a Parent or Guardian at the Library. We can't send the form home to sign.