The Scorch Trials (The Maze Runner #2)
THIS BOOK WILL BE AVAILABLE AT THE FALL BOOK FAIR
Author: James Dashner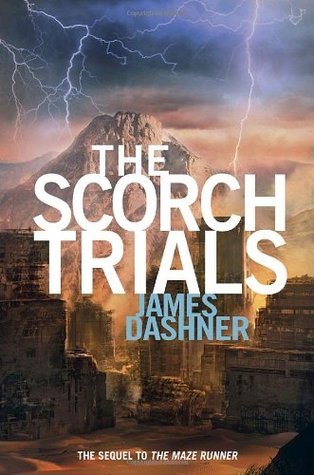 Summary:
Thomas was sure that escape from the Maze would mean freedom for him and the Gladers. But WICKED isn't done yet. Phase Two has just begun. The Scorch.
There are no rules. There is no help. You either make it or you die.
The Gladers have two weeks to cross through the Scorch—the most burned-out section of the world. And WICKED has made sure to adjust the variables and stack the odds against them.
Friendships will be tested. Loyalties will be broken. All bets are off.
There are others now. Their survival depends on the Gladers' destruction—and they're determined to survive.
Review:
The second installment of the Maze Runner series, the Scorch Trials has a much faster plot precession than the first book. The well-articulated dialogue and strong chemistry between characters still remains.  the Scorch Trials is a good sequel but sometimes the action overshadows the main plot line. As the reader, you are left at the end of the book feeling lost and confused about the motives and the backstory behind the trials. This is a good thing because you can relate to how all of the other characters feel. If you can handle cliffhangers, then this is definitely the book for you.