for the Public Library are
Mon-Thur … Noon to 6:00pm
Fridays … 11:00 am – 5:00 pm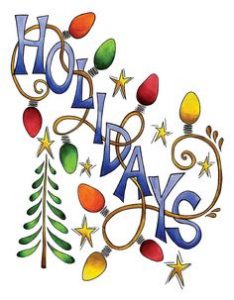 Holidays are a busy time, but still make an effort to encourage those around you to READ! Have the kids help read the recipes and measure the ingredients. Have your Teens help with Maps and road signs. Ask the Elders in the family to read or tell stories of the past.  You will be amazed what the kids remember when they are older when they are included .
Have a great holiday Season with the kids. Enjoy their activities, and include them in yours.
Reminder if your child is under 16 they must have a signed Internet Permission to access the computers. It must be signed by a Parent or Guardian at the Library. We can't send the form home to sign.
Summer is always a time we look forward to, young or old. A time to play instead of school, a time for vacations, or just being lazy around the house.
It is also a time to be watchful. Know what the kids are doing, not just vaguely hear I am going out to play.  Whose house are they at, are they downtown at the library, at the park, or just walking around.  Be aware of their activities, who they are with and how long they are gone.
It is also a time to reinforce what they have learned during the year. Make sure they read at least 15 minutes a day, 30 minutes is even better. Let them help when checking out at the store, make them count the money, or even better, give them a limit they can't exceed so they have to pay attention to a budget (and that way they don't over spend). summers are easy time to forget what they have learned, give them a headstart in the fall.
Best of all HAVE FUN with the kids. Enjoy their activities, and include them in yours.
Summer Hours for the Public Library are Noon to 6:00pm Mon-Thur 11am-5pm Fridays. TUESDAYS and THURSDAYS are reading program days and we open from 10am til 12 pm for Kids related activities. No computers are on during this time.  If you want to have a good time come read with the kids, you both will enjoy the time well spent.
We are happy to announce that the long awaited new and improved Library Website is here. A short tour of our sight shows you: ONLINE CATALOG - Several places throughout the site will allow you to link directly to the Online Catalog.  Click on any book on the pages or on the menu Catalog under … [Read More...]
Ready! Get Set! Read!! Kids starting Pre-K in the fall Through 6th grade. Kids birth to 4, must have an adult stay during the program. We meet every Tuesday and Thursday from 10am until noon.  Lunch will be provided this year. First day of the program will be June 14th and it will run … [Read More...]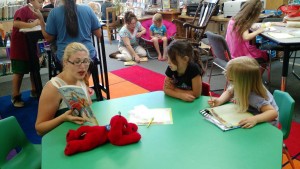 We're excited to announce a new program where kids will be reading to kids. It's about mentoring. We know that kids who have an adult reading to them and with them, will naturally grow to love books and reading themselves, even if they were a little reluctant before then. But, our program has a … [Read More...]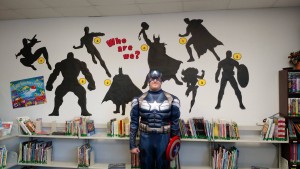 Thanks, everyone for a fantastic summer reading program! … [Read More...]